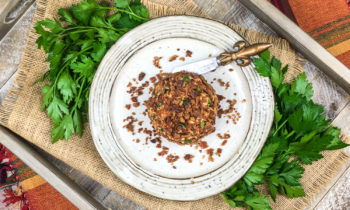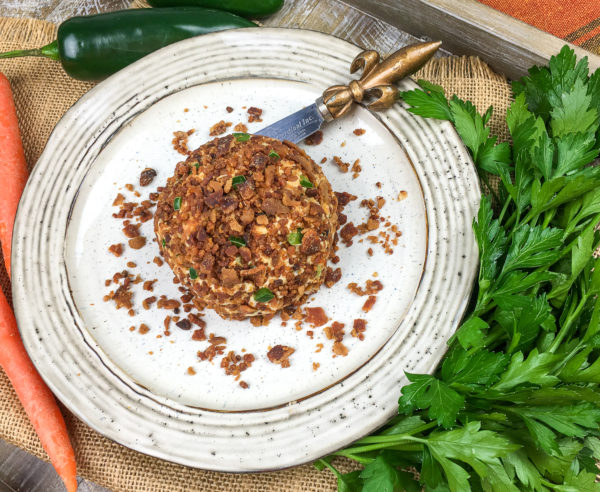 | | |
| --- | --- |
| | |
Line a large plate with paper towels and place 4 slices of bacon on top. Cover with additional paper towels. Microwave on high for 3-4 minutes, or until bacon is crispy. Remove from microwave and discard paper towels. Repeat process with additional paper towels and remaining slices of bacon

Place crispy bacon in a food processor and pulse briefly until roughly chopped. Transfer bacon crumbs to a large bowl, along with half the jalapeño pepper, and stir to combine. Set aside

Combine the remaining jalapeño pepper, cream cheese, Mexican cheese, smoked paprika, Mexican oregano, chipotle powder, and garlic powder in a large bowl. Season with salt and black pepper, to taste, and stir vigorously to combine

Shape the cheese mixture into a ball with your hands and transfer to a serving plate. Place in the refrigerator to firm up a bit, approximately 5-10 minutes.

Remove cheese ball from refrigerator and gently roll in the bacon jalapeño mixture until thoroughly coated. Return to serving dish and serve immediately with sliced vegetables and/or gluten-free crackers. Enjoy!