Tip: For maximum flavor, sauté the red onion and toast the brown rice in the skillet first. When finished browning the chicken, deglaze the pan with some of the chicken broth to scrape up any brown bits left on the bottom of skillet. When finished, transfer the liquid from the skillet to the casserole dish with the rest of the chicken broth.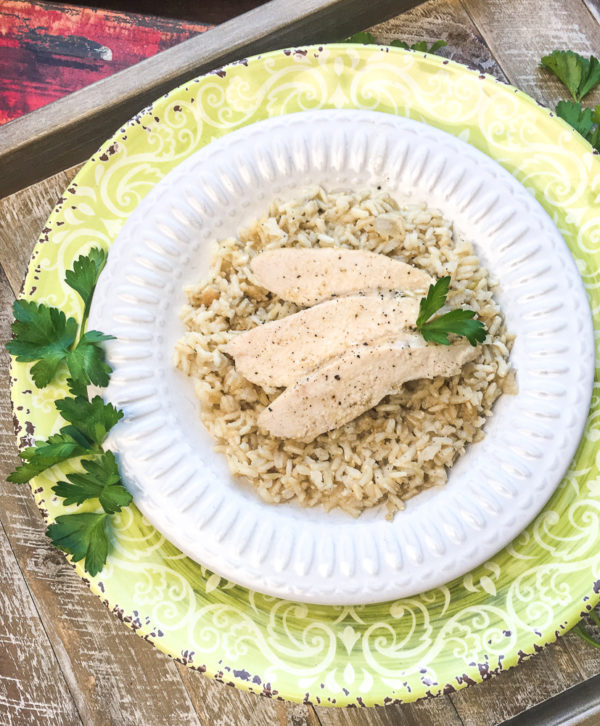 Preheat oven to 350°F and grease a 9x13-inch baking dish with 1 tablespoon olive oil. Set aside.

Heat the remaining olive oil in a large frying pan over medium heat. Add chicken breasts and season with salt and black pepper, if desired. Cook until golden brown, approximately 3-4 minutes per side.

Add onion and rice to the prepared baking dish. Season with salt and black pepper, if desired, and stir to combine. Pour the chicken broth over the rice and arrange the seared breasts on top of the rice mixture.

Tightly cover with aluminum foil and bake for 40 minutes. Uncover and bake for another 15-20 minutes or until the rice is cooked through.

Remove from oven and cool for 5 minutes before fluffing the rice with a fork. Serve immediately and enjoy!