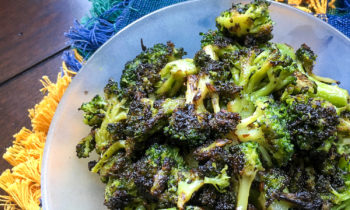 This simple, yet delicious side dish comes together quickly so it is perfect for mid-week meals. It pairs perfectly with our Sous Vide Strip Steak recipe, along with pan-seared chicken breasts and bone-in pork chops.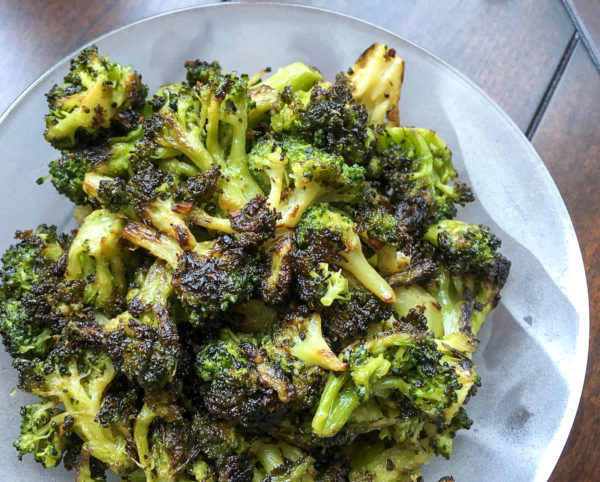 Place fresh or frozen broccoli florets in a large microwave-safe bowl with 2 tablespoons water. Microwave on high until crisp-tender. (Cooking time will vary depending on individual microwaves, so test after 2 minutes and adjust cooking time accordingly). Do not overcook. Florets should be firm when finished.

Add half the chopped garlic to skillet along with one tablespoon olive oil. Set heat to medium and cook for 1-2 minutes, stirring continually.

Discard garlic from skillet and increase heat to medium-high. Add one tablespoon butter. Once melted, add half the broccoli florets to pan. Season with salt and black pepper, to taste. Cook, stirring constantly, for approximately 5-6 minutes or until broccoli is blackened. Transfer the blackened broccoli from the skillet and to a large bowl. Cover and set aside.

Repeat process with remaining garlic, olive oil, butter, and broccoli. When second batch of broccoli is finished, add it to the bowl with the original batch and toss to combine. Season with additional salt and black pepper, if desired, and serve immediately. Enjoy!