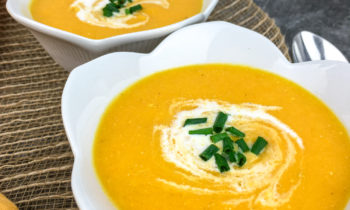 For best results, prepare this soup one or two days in advance. While most tomato-based recipes taste better the next day, this soup needs the extra time for the flavors to mature and develop completely.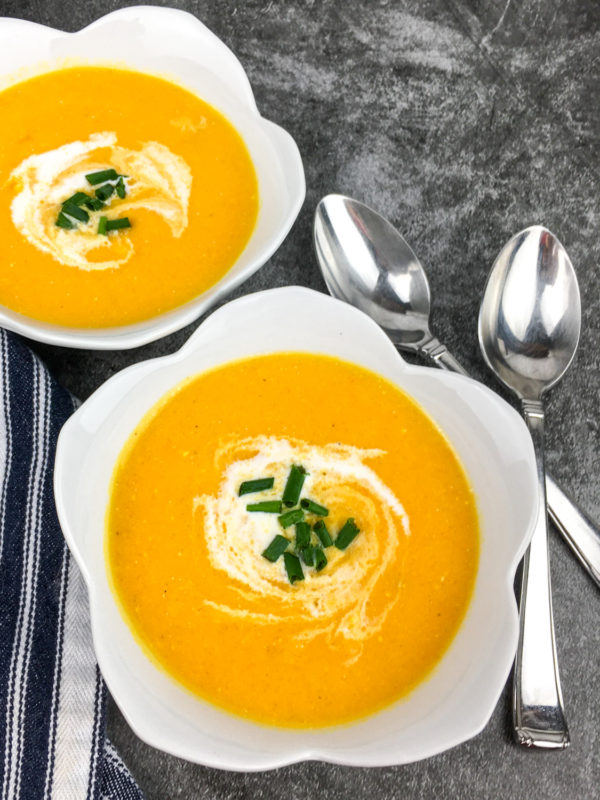 Prep Time

15

minutes + time to chill (overnight)
Prep Time

15

minutes + time to chill (overnight)
Working in batches, if necessary, add tomatoes, garlic, yellow pepper, and corn to a high-powered blender. Blend on high speed until smooth, approximately 1-2 minutes.

Transfer blended vegetables to a large high-sided skillet or pot set over medium heat. Stir in the honey, ginger, and smoked paprika. Season with salt and black pepper, to taste, and cook, stirring frequently, until heated through.

Remove from heat and cool completely before stirring in the Greek yogurt. Transfer to an airtight container to chill, preferably overnight.

Remove soup from refrigerator and transfer to individual serving bowls. Garnish each bowl with a dollop of Greek yogurt and fresh chives before serving. Enjoy!