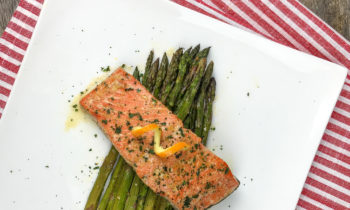 Orange-Glazed Salmon with AsparagusThis quick and easy one pan dinner is the perfect healthy weeknight meal. From start to finish, you can have this delicious, complete meal on the table in less than 25 minutes!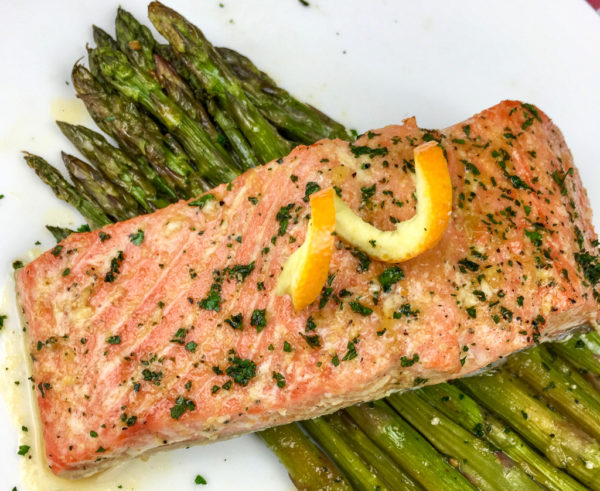 Preheat oven to 400°F and line a large, rimmed baking sheet with a piece of parchment paper or a Silpat® baking mat. Place the salmon filets skin side down in the center of the baking sheet and set aside.

In a medium bowl, whisk together the orange juice, honey, olive oil, balsamic vinegar, and garlic. Generously season with salt and black pepper, to taste, and brush over the salmon.

Add the asparagus to the bowl with the orange juice mixture and gently toss to combine. Season with additional salt and black pepper, to taste.

Arrange asparagus around the salmon filets in a single layer and place sheet pan in pre-heated oven. Bake for 15-18 minutes, or just until the salmon is flaky and the asparagus develops a bit of color, being careful to not overcook the salmon.

Remove from oven and serve immediately. Enjoy!