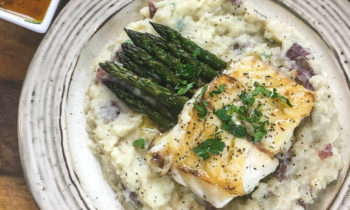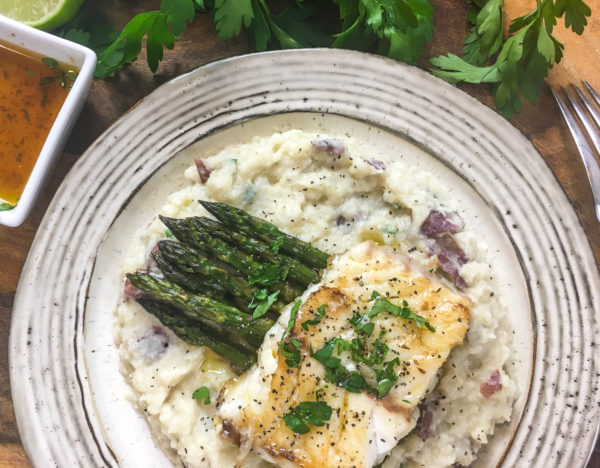 Heat olive oil in a large skillet over medium heat. Generously sprinkle the grouper fillets with salt and black pepper on both sides and cook until opaque and flakey, approximately 3-4 minutes per side. Remove from heat and cover to keep warm.

Add the butter to a small skillet set over medium heat, whisking continually until the butter melts and darkens in color, approximately 3 minutes.

Remove from heat and whisk in the fresh lime juice. Stir in the fresh parsley leaves and season with salt and black pepper, to taste.

Serve the grouper fillets immediately with a drizzle of the lime butter sauce on top. Pair with our Garlic Mashed Red Potatoes and Oven-Roasted Asparagus, as pictured, or your choice of sides. Enjoy!