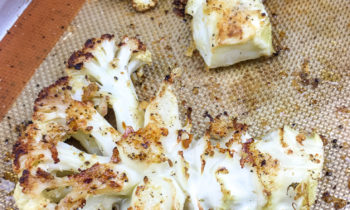 Tip: Season and roast any remaining cauliflower florets from the edges of each head along with the larger "steaks" or reserve for another recipe.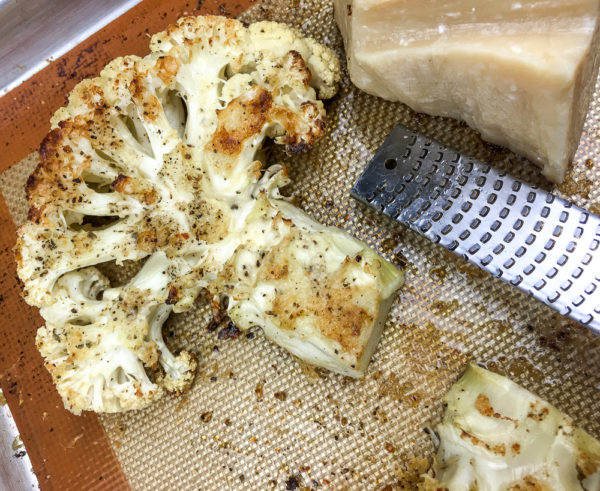 Place top oven rack in center position and pre-heat oven to 400°F. Line a large, rimmed baking sheet with parchment paper or a Silpat® baking mat and set aside.

In a small bowl, whisk together the olive oil,Italian seasoning, garlic, and crushed red pepper flakes.

Place cauliflower "steaks" on prepared baking sheet and brush with the seasoned olive oil mixture on both sides. Sprinkle half of grated Parmesan cheese on top and season with salt and black pepper, to taste.

Place in the pre-heated oven and roast for 15 minutes. Remove from oven and carefully flip each "steak" and sprinkle with remaining cheese and a bit more salt and black pepper, if desired.

Return to oven and roast for another 15-20 minutes or until the cauliflower is fork tender and nicely browned. Remove from oven and serve immediately. Enjoy!