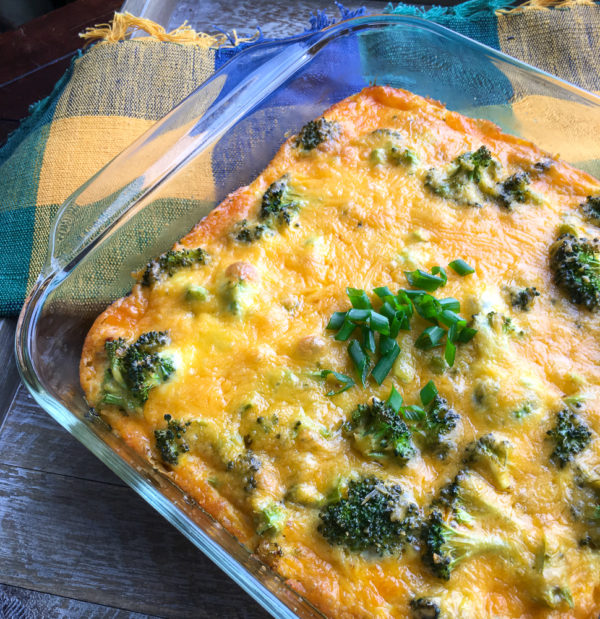 | | |
| --- | --- |
| | |
Preheat oven to 350°F and spray an 8x8-inch baking dish with some non-stick cooking spray.

Set a large skillet over medium heat and add the sausage.Cook until slightly browned, breaking up the sausage with a wooden spoon as it cooks, approximately 3-4 minutes.

Add the onion and potato and season with salt and black pepper, to taste.Cook, stirring occasionally, until the onion softens and the potatoes become golden brown, approximately 6-7 minutes.

In the meantime, whisk the eggs and whole milk in a small bowl and season with salt and black pepper, to taste. Add one-half cup cheddar cheese and stir to combine.

Transfer the sausage-potato mixture into the prepared baking dish and stir in the diced broccoli. Spread into an even layer and pour the egg mixture evenly over the top. Sprinkle remaining cheese across the top.

Place in the pre-heated oven and bake until the eggs are set and the potatoes are cooked through, around 30-35 minutes.

Remove from oven and cool for several minutes before slicing. Top with fresh chives and serve immediately. Enjoy!