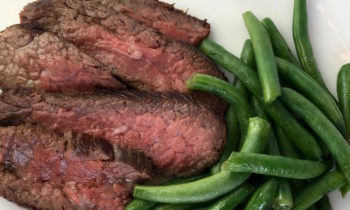 Tri-tip steak, aka Santa Maria steak (for the California town that made it famous), is a very flavorful cut of meat that is ideal for cooking quickly at higher temperatures. Tri-tip used to be hard to find outside of California, but it is now more widely available thanks to its growing popularity with consumers who love its incredible flavor and relatively lower price point.
This no-fuss recipe comes together in less than 20 minutes, so it is ideal for a busy weeknight meal.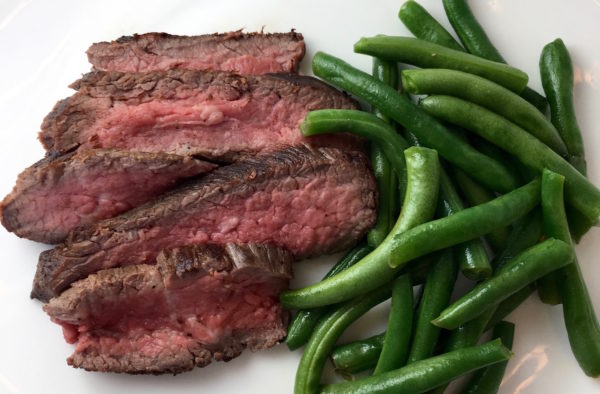 | | |
| --- | --- |
| | |
Heat the olive oil in a large cast iron or other heavy-duty skillet over medium-high heat.

Combine the salt, pepper, garlic powder, and rosemary in a small bowl. Rub the salt mixture on all sides of the steak and place in the hot skillet. Sear steak on both sides, approximately 2 minutes per side.

Reduce heat to medium and continue cooking the steaks for another 6-8 minutes, turning once to cook evenly on each side. This will yield medium-rare to medium steaks (internal temperature of 145° –160°F). Cook for another 2-3 minutes for more well done steaks. (For thinner steaks, reduce cooking time by 3-5 minutes).

Remove steaks from skillet and loosely cover. Rest for 5-10 minutes before serving. To serve, cut steaks in thin slices against the grain for more tender results.