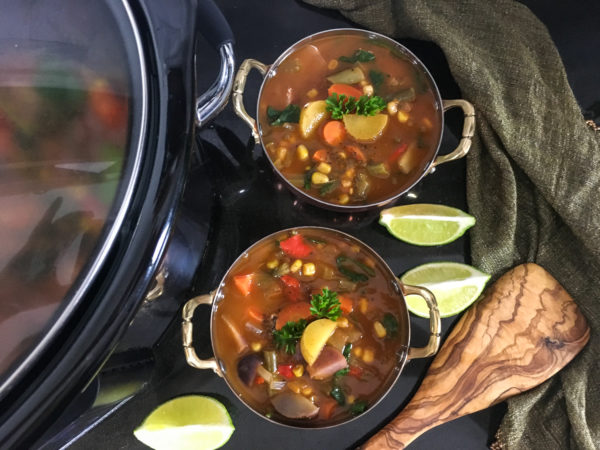 Cook Time

4

hours high or 8 hours on low
Cook Time

4

hours high or 8 hours on low
Combine the chopped onion, carrots, celery, green beans, corn, potatoes, red pepper, Italian seasoning, and garlic powder in a 6-quart or larger slow cooker crock.

Add the tomato purée and vegetable broth. Season with salt and black pepper, to taste, and stir to combine. Cover and cook on high for 4 hours or on low for 8 hours.

Remove lid and stir in baby spinach and fresh lime juice. Taste and season with additional salt and black pepper, if desired. Cover and let simmer for 5 minutes or just until the spinach is wilted.

Serve immediately garnished with lime slices and fresh parsley, if desired. Enjoy!