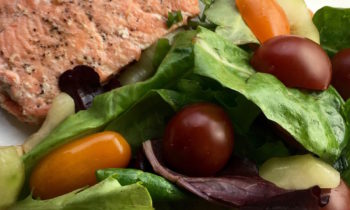 Salmon is packed with omega 3 fatty acids that serve double-duty for your body: They promote proper brain function and they're great for your hair and skin. If you need another reason to try this healthy, delicious recipe – it only takes about 20 minutes to get on the table!
Tip: Sauté the salmon for 3 minutes on each side for medium-rare, or up to 5 minutes on each side for well done. Total cooking time will vary depending on thickness of the filets.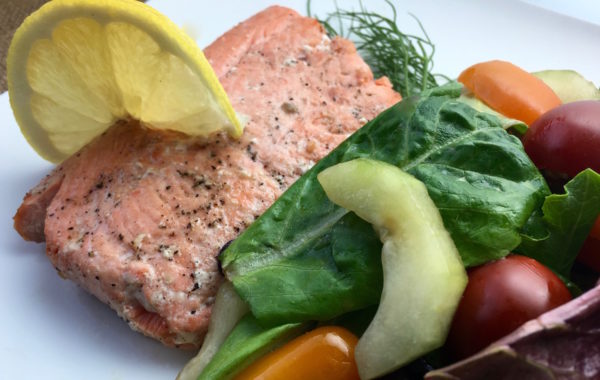 | | |
| --- | --- |
| | |
Preheat the olive oil in a non-stick pan over medium heat. Season the salmon with some salt and pepper on both sides and place skin-side down in the hot pan. Sear for 3 - 4 minutes before carefully flipping the filets. Cook for another 3-4 minutes before removing from heat.

In the meantime, combine the mixed salad greens, tomatoes, cucumber, and fresh herbs in a large bowl and toss to combine. Set aside.

To make the dressing, whisk the Dijon mustard, olive oil, and apple cider vinegar in a small glass bowl and season with salt and pepper, to taste. Pour dressing over the salad and toss to combine.

To serve, season the salmon with a squeeze of fresh lemon juice and a few dill sprigs. Serve with herb salad and enjoy!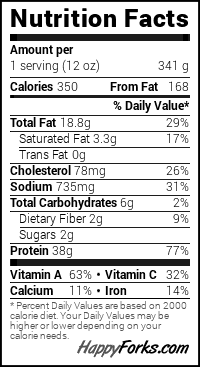 Nutritional info (per serving)*
Calories: 350
Fat Total: 18.8g
Carbohydrates: 6g
Protein: 38g
Dietary Fiber: 2g
*Nutritional information is from HappyForks.com. For entertainment purposes only.