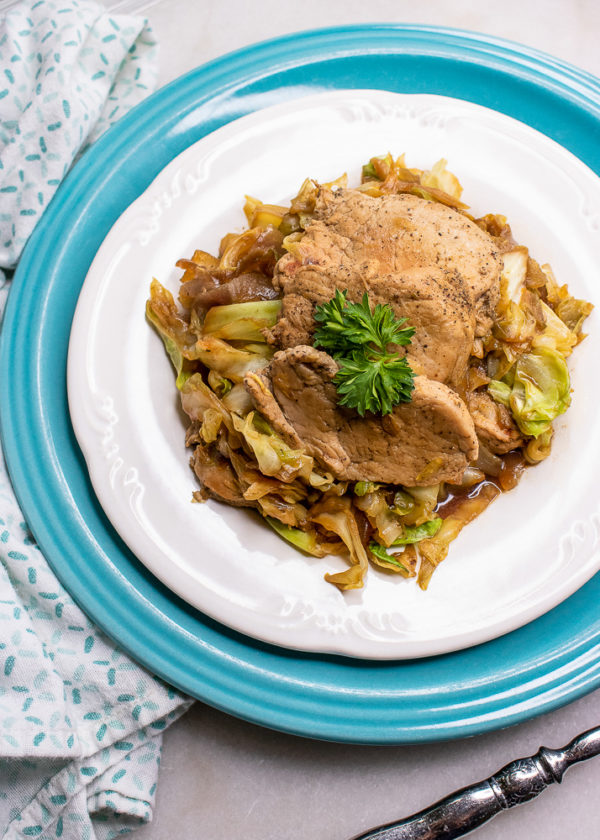 Cook Time

Approximately 25-30

minutes
Cook Time

Approximately 25-30

minutes
Heat a large, high-sided skillet over medium heat. Add the pork and season with salt and black pepper, if desired.Cook until the pork develops a golden crust on all sides and is almost cooked through, approximately 6-8 minutes. Remove from skillet and set aside.

Add the olive oil to the same skillet, along with the red onion and cabbage. Season with salt and black pepper, to taste,and cook until the veggies become soft and slightly glossy, around 15-20 minutes.

Return the pork to the skillet and sprinkle with the tamari or coconut aminos. Cook until the pork is fully cooked through and the mixture develops a nice glaze, approximately 3-4 minutes. Remove from heat and serve immediately. Enjoy!