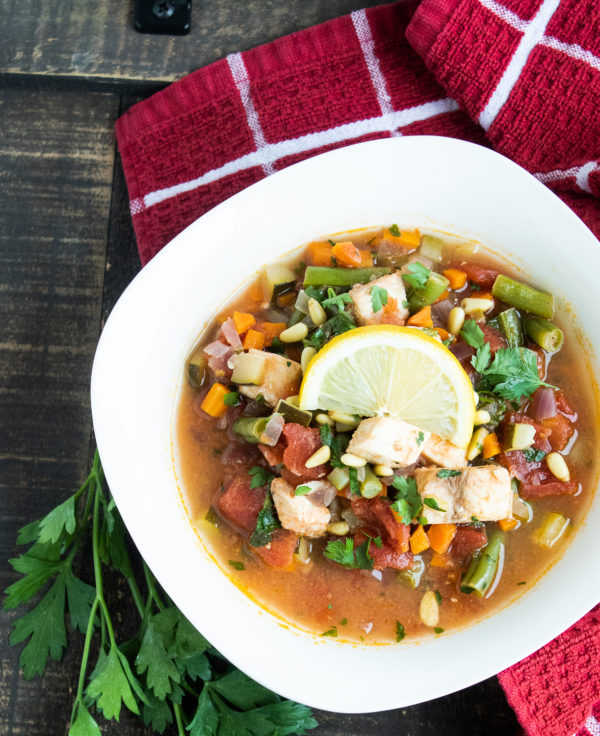 | | |
| --- | --- |
| | |
Heat the olive oil in a large soup pot over medium heat. Add the onion, celery , carrots, zucchini, and garlic. Season with salt and black pepper, to taste. Cook, stirring occasion ally, until the veggies become soft and fragrant, approximately 4-5 minutes.

Add the wine and gently scrape any brown bits off the bottom of the pot with a wooden spoon. Stir to combine and simmer for approximately 2-3 minutes.

Add the chopped tomatoes and fish stock and bring to a rapid boil, then reduce heat to medium low. Cover pot and gently simmer, stirring occasionally, for 20-25 minutes.

Uncover and add the chopped halibut and fresh green beans. Cover and continue cooking until the fish is flakey and the green beans are slightly tender, approximately 8-10 minutes.

Add lemon zest and juice and stir in fresh parsley. Remove from heat and season with additional salt and black pepper, if desired.

To serve, top each serving with a tablespoon of pine nuts. Enjoy!